The importance of soft skills in geomodeling: a webinar in collaboration with Paradigm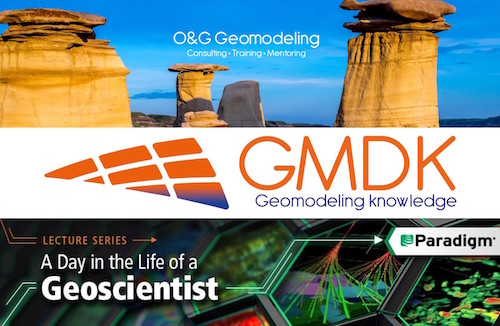 On Thursday 8th of February, I'll be giving a free webinar in collaboration with Paradigm, as part of their series A Day in the Life of a Geoscientist. The topic will be… soft skills in geomodeling. An unusual topic, but an important one as I'll show you.
Paradigm, recently bought by Emerson, owns the geomodeling package SKUA-GOCAD. I've learned geomodeling on this package and I've been using it ever since. Nowadays, I'm building geomodels with SKUA-GOCAD or Petrel depending on the client's preferences. Geomodeling packages are expensive and as such you should always take the time to compare several ones when you are about to invest in one. At that time, you should consider SKUA-GOCAD as a contender. You won't be disappointed. The topic of this presentation is unusual. But I consider it to be central to geomodeling projects. I've seen too often projects that struggle because team members weren't collaborating efficiently.
The presentation is free and the message is applicable whatever the software you are using.
Refer to this LinkedIn post for more details and for registration.