Feb 26th update to the Calgary Event Calendar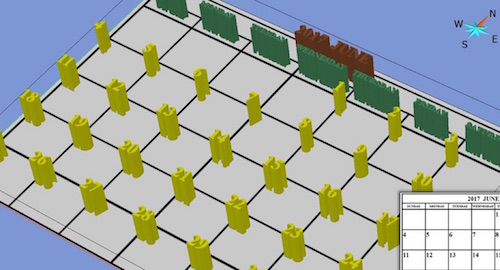 The Calgary Event Calendar has been updated on Sunday 25th of February. 6 events have been added. 2 already present events have been updated. The next update will be on Sunday 4th of March. See the Calendar.
Check events' webpages early to be sure to not miss important information such as early-bird registration fees or registration deadlines.
Associations update:
APEGA-Calgary branch: no change
CCA-Alberta: 1 updated event
CHOA: 1 updated event
CSEG: waiting on the official green light to add their events.
CSPG: 4 new events
CSUR: no change
CWLS: waiting on the official green light to add their events.
Petroleum History Society: no change
SPE: 2 new events
Events updated on Sunday 25th of February:
| | | | |
| --- | --- | --- | --- |
| 8-Mar | CHOA | Updated title | Project Update: TransCanada's Keystone XL Pipeline Project |
| 13-Jun | CCA-Alberta | Updated title | Unconventional Hydrocarbon Energy Resources in the Americas: Navigating Opportunity and Risk |
New events added to the Calendar on Sunday 25th of February:
| | | |
| --- | --- | --- |
| 14-Mar | CSPG | Cuba - 26 Years and 225 Million Barrels Later |
| 17-18 Mar | CSPG | PALEO 2018 (paleontological conference) |
| 27-Mar | SPE-Calgary | Area Based Regulation Pilot Project - Enabling the Use of Alternatives to High-quality Non-saline Water by the Oil and Gas Sector in MD of Greenview |
| 7-May | CSPG | CSPG at GeoConvention - Monday Lunch - The Energy Sector of Tomorrow |
| 15-May | SPE-Calgary | Stop Wasting Money! Drill plugs faster |
| 4-Jun | CSPG | Shales, Siltstones, and Unconventional Reservoirs - The Value of Drill Cuttings |