March 5th update to the Calgary Event Calendar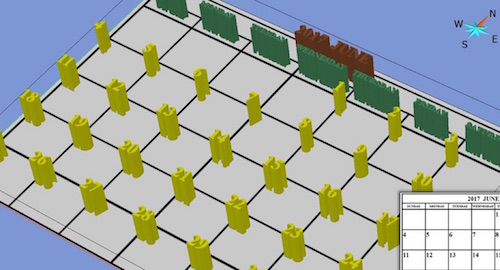 The Calgary Event Calendar has been updated on Sunday 4th of March. 7 events from 3 different associations have been added. The next update will be on Sunday 11th of March. See the Calendar.
Check events' webpages early to be sure to not miss important information such as early-bird registration fees or registration deadlines.
Associations update:
APEGA-Calgary branch: no change
CCA-Alberta: 1 new event
CHOA: no change
CSEG: waiting on the official green light to add their events.
CSPG: 5 new event
CSUR: no change
CWLS: waiting on the official green light to add their events.
Petroleum History Society: no change
SPE: 1 new events
New events added to the Calendar on Sunday 4th of March:
| | | |
| --- | --- | --- |
| 27-Mar | CCA-Alberta | Social Networking with CCA Alberta |
| 29-Mar | CSPG | Early Carboniferous syn-rift sedimentation in the Sverdrup Basin (Northern Ellesmere Island, Arctic Canada): A solution to the "Okse Bay" problem |
| 15-Mar | CSPG | Can Geomechanics Improve Your Drilling and Completions? Spoiler Alert – Yes |
| 27-Mar | SPE-Calgary | Area Based Regulation Pilot Project - Enabling the Use of Alternatives to High-quality Non-saline Water by the Oil and Gas Sector in MD of Greenview |
| 27-Apr | CSPG | Identification of Drilling Hazards: A Geoscientist's Perspective |
| 30-Apr | CSPG | Sedimentology, stratigraphy, reservoir characterization and fairways of the Tight Oil Cardium Play |
| 02-May | CSPG | Mudstone depositional processes and stratal architecture |