March 12th update to the Calgary Event Calendar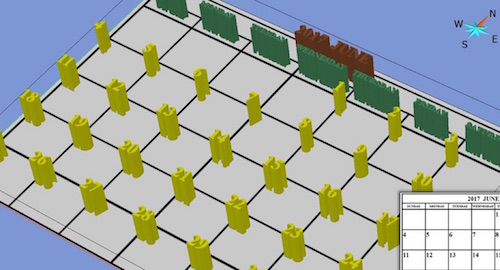 The Calgary Event Calendar has been updated on Sunday 11th of March. 10 events from 6 different associations have been added. Events from the CWLS and the ESfS are now added to the Calendar. The next update will be on Sunday 18th of March. See the Calendar.
Check events' webpages early to be sure to not miss important information such as early-bird registration fees or registration deadlines.
Associations update:
APEGA-Calgary branch: 3 new events
CCA-Alberta: no change
CHOA: 2 new events
CSEG: waiting on the official green light to add their events.
CSPG: 1 new event
CSUR: 1 new event
CWLS: 1 new event
ESfS: 1 new event
Petroleum History Society: no change
SPE-Calgary: 1 new event
New events added to the Calendar on Sunday 11th of March:
| | | |
| --- | --- | --- |
| 14-Mar | CSPG | Canada's Proposed New Impact Assessment Act |
| 18-20 Mar | ESfS | The 8th Annual Earth Science for Society Exhibition |
| 21-Mar | CWLS | 2017 CWLS AGM + The Geology of Beer |
| 22-Mar | CSUR | Microseismic Monitoring in the Montney and Duvernay: Insights into Hydraulic Fracturing and Induced Seismicity |
| 29-Mar | APEGA-Calgary | APEGA Calgary Branch Hockey Night |
| 03-Apr | SPE-Calgary | Scalable Power Management Solutions |
| 03-Apr | APEGA-Calgary | APEGA Calgary Branch Hockey Night |
| 11-Apr | APEGA-Calgary | Geosteering: A Key Technology in the Unconventional Oil & Gas Revolution |
| 08-May | CHOA | CHOA Poker Tournament |
| 05-Jun | CHOA | Heavy Oil Innovation – Challenges and Solutions in a New Era |