Feb 25th 2019 update to the Calgary Event Calendar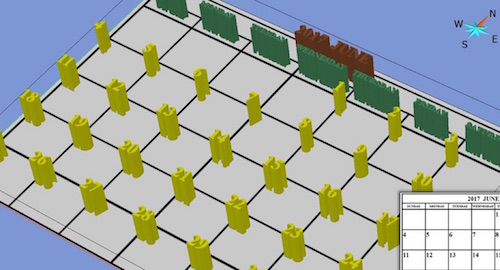 The Calgary Event Calendar has been updated on Monday 25th of February. 4 events have been added. The next update will be on Monday 4th of March. See the Calendar.
Check events' webpages early to be sure to not miss important information such as early-bird registration fees or registration deadlines.
Associations update:
APEGA-Calgary branch: 1 new event
CCA-Alberta: no change
CHOA: no change
CSEG: no change
CSPG: 2 new events
CSUR: no change
CWLS: no change
ESfS: no change
Petroleum History Society: no change
SPE-Calgary: 1 new event
Other:no change
Events added to the Calendar on Monday 25th of February:
| | | |
| --- | --- | --- |
| 07 Mar | CSPG | An overview of the Chinook compilation map series, SW Alberta and SE B.C. |
| 19 Mar | SPE-Calgary | Canapux – A Practical Made-In-Alberta Solution To The Crude Transportation Challenge |
| 28 Mar | APEGA-Calgary | Today's State-of-the-Art in Unmanned Vehicles Systems (Robots) |
| 07 May | CSPG | CSPG Couse - Introduction to Energy Geosciences |