March 4th 2019 update to the Calgary Event Calendar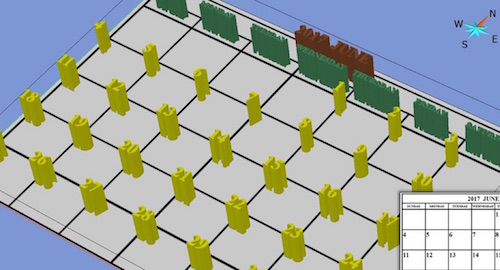 The Calgary Event Calendar has been updated on Monday 4th of March. 11 events have been added. The next update will be on Monday 11th of March. See the Calendar.
Check events' webpages early to be sure to not miss important information such as early-bird registration fees or registration deadlines.
Associations update:
APEGA-Calgary branch: 2 new events
CCA-Alberta: 1 new event
CHOA: 2 new events
CSEG: no change
CSPG: 2 new events
CSUR: 1 new event
CWLS: no change
ESfS: no change
Petroleum History Society: 1 new event
SPE-Calgary: 2 new events
Other:no change
Events added to the Calendar on Monday 4th of March:
| | | |
| --- | --- | --- |
| 07 Mar | CHOA | Heavy Oil and Bitumen Pellets: Solid Phase Transport of Oil |
| 12 Mar | CCA-Calgary | Que Pasa in Venezuela |
| 13 Mar | APEGA-Calgary | APEGA President's Dinner (Calgary) |
| 18 Mar | CHOA | Biocultural Leadership |
| 20 Mar | CSPG | Quaternary research in Alberta – the importance of near-surface materials in regions of energy resources development |
| 21 Mar | CSUR | Carbon Dioxide Cycles over Geological Time and Earth's Climatic Past |
| 21 Mar | SPE-Calgary | Unlocking the Treasure in the Alberta Montney |
| 27 Mar | CSPG | Revising the geological history of the Canadian Arctic from the footprints of missing terranes |
| 27 Mar | Petroleum History Society | The Future of Alberta |
| 03 Apr | APEGA-Calgary | Leadership, Creating Culture and Getting Results |
| 04 Jun | SPE-Calgary | Coiled Tubing Telemetry - State of the Technology |