April 1st 2019 update to the Calgary Event Calendar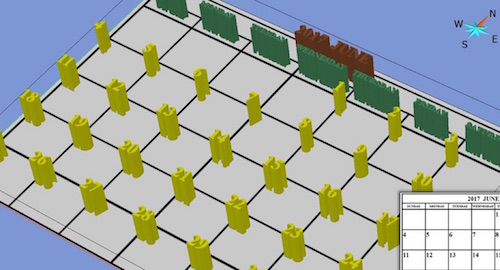 The Calgary Event Calendar has been updated on Monday 1st of April. 11 events have been added. The next update will be on Monday 8th of April. See the Calendar.
Check events' webpages early to be sure to not miss important information such as early-bird registration fees or registration deadlines.
Associations update:
APEGA-Calgary branch: no change
CCA-Alberta: no change
CHOA: 2 new events
CSEG: 1 new event
CSPG: 5 new events
CSUR: 1 new event
CWLS: no change
ESfS: no change
Petroleum History Society: no change
SPE-Calgary: 2 new events
Other: no change
Events added to the Calendar on Monday 1st of April:
| | | |
| --- | --- | --- |
| 10 Apr | CSPG | Evidence for active petroleum systems in the central North Atlantic - deep water offshore Nova Scotia and Morocco |
| 11 Apr | CSPG | Applying Sequence Stratigraphy to Fluvial Reservoirs |
| 16 Apr | SPE-Calgary | Application of Machine Learning Methods to Predict Well Productivity in Montney and Duvernay |
| 17 Apr | CSPG | A Focus on H2S Release Rate Submission Requirements |
| 18 Apr | CSPG | Characterizing Uncertainty within the Recently Published 3D Provincial Geological Framework Model of Alberta, Version 2 |
| 25 Apr | CSUR | East of the Reef - Duvernay Oil Play |
| 25 Apr | SPE-Calgary | Canadian LNG - Competing on the World Stage |
| 05 May | CHOA | CHOA Course - In-situ Reserves and Resources Fundamentals Course |
| 08 May | CSPG | CSPG Division Course - Sedimentology and Stratigraphic Architecture of Elbow River Valley Sediments in the Weaselhead Flats Area, SW Calgary. Analogues for McMurray Formation Fluvial Systems in the Insitu Oil Sands Area of the Athabasca Basin |
| 30 May | CHOA | CHOA Poker Tournament 2019 |
| 24 Jun | CSEG | CSEG T-Wave Golf Tournament |