April 8th 2019 update to the Calgary Event Calendar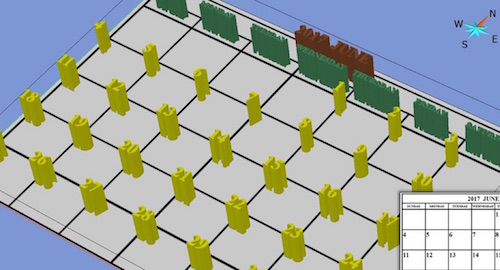 The Calgary Event Calendar has been updated on Monday 8th of April. 5 events have been added. The next update will be on Monday 8th of April. See the Calendar.
Check events' webpages early to be sure to not miss important information such as early-bird registration fees or registration deadlines.
Associations update:
APEGA-Calgary branch: 1 new event
CCA-Alberta: no change
CHOA: no change
CSEG: 1 new event
CSPG: 1 new event
CSUR: 1 new event
CWLS: no change
ESfS: no change
Petroleum History Society: 1 new event
SPE-Calgary: no change
Other: no change
Events added to the Calendar on Monday 8th of April:
| | | |
| --- | --- | --- |
| 12 Apr | CSPG | Ammonites witnessed the growth of Canada |
| 18 Apr | Petroleum History Society | Turner Valley and Alberta's First Three Oil Booms |
| 23 Apr | CSEG | Focal-time estimation: A new method for stratigraphic depth control of induced seismicity |
| 16 May | APEGA-Calgary | A Market in Transition - An Update on Alberta's Transition to a Capacity Market |
| 22 Aug | CSUR | CSUR 2019 Field Trip: Mississippian & Jurassic of the Moose Mountain Oil & Gas Field |