April 22nd 2019 update to the Calgary Event Calendar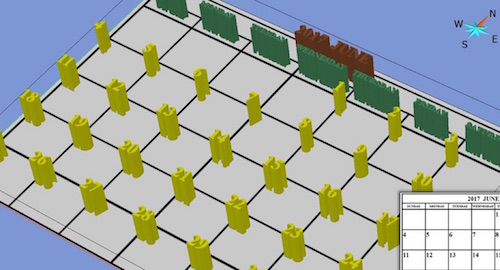 The Calgary Event Calendar has been updated on Monday 22nd of April. 15 events have been added. The next update will be on Monday 29th of April. See the Calendar.
Check events' webpages early to be sure to not miss important information such as early-bird registration fees or registration deadlines.
Associations update:
APEGA-Calgary branch: 4 new events
CCA-Alberta: no change
CHOA: 1 new event
CSEG: 1 new event
CSPG: 4 new events
CSUR: 1 new event
CWLS: no change
ESfS: no change
Petroleum History Society: 1 new event
SPE-Calgary: 3 new events
Other: no change
Events added to the Calendar on Monday 22nd of April:
| | | |
| --- | --- | --- |
| 01 May | Petroleum History Society | Petroleum exploration in East Germany and other parts of the former East Bloc |
| 08 May | CSPG | Vampires, Goulash and Hydrocarbons: Some History, Geology and Exploration Success from the Pannonian Basin |
| 09 May | CSUR | Enhanced Hydrocarbon Recovery for Unconventional Reservoirs |
| 10 May | CHOA | CHOA AGM and Well Automation – Optimizing in your sleep |
| 10 May | CSPG | You are what you eat: using dietary trace elements to examine the life histories of dinosaurs and other fossils |
| 13 May | SPE-Calgary | Solving the Mystery of Low Rate of Penetration in Deep Wells |
| 15 May | APEGA-Calgary | Risk / Reality of Environmental Contaminations |
| 16 May | APEGA-Calgary | Notarius: Digital Signatures |
| 21 May | CSPG | AER – Regulatory Data Submission Requirements (Wells) |
| 21 May | SPE-Calgary | SPE course - Fundamentals of SPE-PRMS |
| 29 May | CSPG | Canadian Oil and Gas Production and Cost Outlook |
| 06 Jun | APEGA-Calgary | Notarius: Digital Signatures |
| 13 Jun | APEGA-Calgary | Mindfulness Training: Cultivating Well-Being and Resilience |
| 16-17 Aug | CSEG | CSEG Doodlebug Golf Tournament |
| 19-21 Nov | SPE-Calgary | SPE Thermal Well Integrity and Design Symposium |