June 3rd 2019 update to the Calgary Event Calendar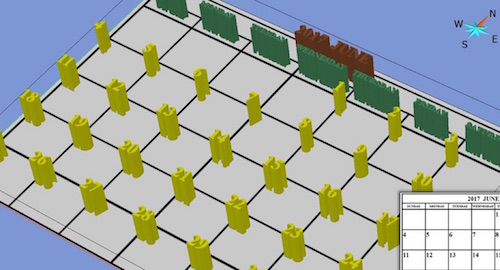 The Calgary Event Calendar has been updated on Monday 3rd of June. 8 events have been added. The next update will be on Monday 10th of June. See the Calendar.
Check events' webpages early to be sure to not miss important information such as early-bird registration fees or registration deadlines.
Associations update:
APEGA-Calgary branch: 2 new events
CCA-Alberta: no change
CHOA: no change
CSEG: no change
CSPG: 3 new events
CSUR: 1 new event
CWLS: 1 new event
ESfS: no change
Petroleum History Society: no change
SPE-Calgary: 2 new events
Other: no change
Events added to the Calendar on Monday 3rd of June:
| | | |
| --- | --- | --- |
| 19 Jun | APEGA-Calgary | Speed Mentoring |
| 19 Jun | CWLS | Improved Reservoir Characterization of Oil Sands Through Lab-Validated Physical Models of Formation Factor and Permeability in Clean Sediments |
| 20 Jun | APEGA-Calgary | Career Services - Rapid Resume Review & Speed Mock Interviews |
| 20 Jun | CSPG | Geology and Culture of Beer Tasting |
| 20 Jun | CSUR | ReDeveLop Challenge in Review |
| 27 Jun | SPE-Calgary | SPE-Calgary 2019 Annual General Meeting and Awards Ceremony |
| 03 Oct | CSPG & SPE-Calgary | 2019 Core to Characterization Workshop |
| 15-17 Oct | CSPG | Gussow Conference. New Directions in Geoscience for Unconventional Resources: living at the interface between geochemistry, geomechanics and engineering |