July 22nd 2019 update to the Calgary Event Calendar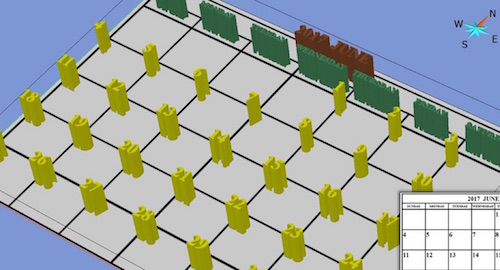 The Calgary Event Calendar has been updated on Monday 22nd of July. 11 events have been added. The next update will be on Monday 29th of July. See the Calendar.
Check events' webpages early to be sure to not miss important information such as early-bird registration fees or registration deadlines.
Associations update:
APEGA-Calgary branch: 3 new events
CCA-Alberta: no change
CHOA: no change
CSEG: 2 new events
CSPG: 7 new events
CSUR: no change
CWLS: no change
ESfS: no change
Petroleum History Society: no change
SPE-Calgary: no change
Other: no change
Events added to the Calendar on Monday 22nd of July:
| | | |
| --- | --- | --- |
| 06 Sep | CSPG | In-situ stresses and fracture orientation in the Cretaceous Colorado Group Formation in Cold Lake, AB |
| 11 Sep | CSEG | Practical insights and techniques in seismic velocity estimation |
| 17 Sep | CSPG | Stratigraphic Analysis of Sediment Gravity Flow Deposits and Implications |
| 19 Sep | CSPG-CSEG-CAPL | Sweat the Subsurface Road Race & Fun Run (31st Annual CSPG/CSEG/CAPL 10K & 5K Road Race) |
| 21 Sep | CSPG | Folds, Fractures, and Reservoir Compartmentalization in structurally complex reservoirs: Canyon Creek Southern Canadian Rocky Mountains |
| 25-27 Sep | CSPG | CSPG Course - Facies Architecture and Sequence Stratigraphy of Delta Systems: From Exploration to Reservoir Performance |
| 28 Sep | APEGA-Calgary | APEGA Student Conference 2019 |
| 23-24 Oct | CSPG | CSPG Course - Geology of the Alberta Oil Sands Deposits |
| 23 Oct | CSPG | Comparison of the morphology, facies, and reservoir quality of regional channel bodies in the southern Athabasca Oil Sands Region, Alberta, Canada |
| 20 Nov | APEGA-Calgary | Let's Start Talking Again: Helping Leaders Lead Through Communication |
| 26 Nov | APEGA-Calgary | Job Search: Gaining the Advantage |