September 2nd 2019 update to the Calgary Event Calendar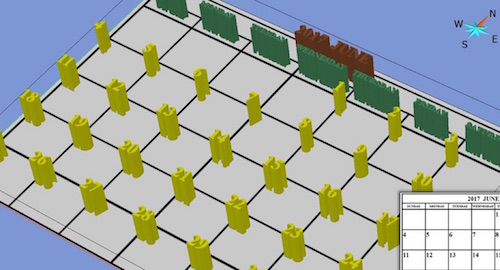 The Calgary Event Calendar has been updated on Monday 2nd of Sep. 6 events have been added. The next update will be on Monday 9th of Sep. See the Calendar.
Check events' webpages early to be sure to not miss important information such as early-bird registration fees or registration deadlines.
Associations update:
APEGA-Calgary branch: no change
CCA-Alberta: no change
CHOA: no change
CSEG: no change
CSPG: no change
CSUR: no change
CWLS: 1 new event
ESfS: no change
Petroleum History Society: no change
SPE-Calgary: 5 new events
Other: no change
Events added to the Calendar on Monday 2nd of September:
| | | |
| --- | --- | --- |
| 17 Sep | SPE-Calgary | Curtailment - Perspectives of a Witness and Oft-times Prognosticator |
| 28 Sep | SPE-Calgary | SPE Young Professionals Event: Gas and Gin |
| 08 Oct | SPE-Calgary | SPE Distinguished Lecture: Production Optimisation of Conventional and Unconventional Wells with ESP |
| 15 Oct | SPE-Calgary | SPE Distinguished Lecture: Using the Movement of Fluids in Geological Time to Improve Reservoir Characterization |
| 16 Oct | CWLS | Identification and Quantification of Natural Fracture in Reservoirs Using Practical Application of Modern Techniques |
| 05 Nov | SPE-Calgary | SPE Distinguished Lecture: What Happens When Heavy Oil and Solvent Mix? |