September 16th 2019 update to the Calgary Event Calendar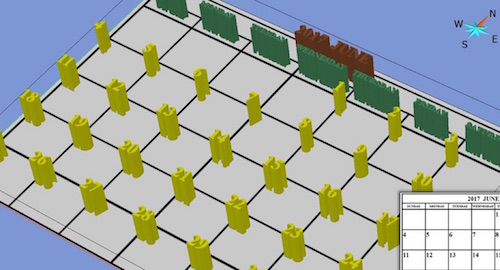 The Calgary Event Calendar has been updated on Monday 16th of Sep. 6 events have been added. The next update will be on Monday 23rd of Sep. See the Calendar.
Check events' webpages early to be sure to not miss important information such as early-bird registration fees or registration deadlines.
Associations update:
APEGA-Calgary branch: 1 new event
CCA-Alberta: no change
CHOA: 2 new events
CSEG: no change
CSPG: 3 new events
CSUR: no change
CWLS: no change
ESfS: no change
Petroleum History Society: no change
SPE-Calgary: no change
Other: no change
Events added to the Calendar on Monday 16th of September:
| | | |
| --- | --- | --- |
| 25 Sep | CSPG | The structural and time-temperature history of Banks Island, Northwest Territories |
| 03 Oct | CSPG | In-situ stresses and fracture orientation in the Cretaceous Colorado Group Formation in Cold Lake, AB |
| 17 Oct | APEGA-Calgary | Driving Innovation to Enhance Productivity |
| 29 Oct | CSPG | Be Story Savvy: How to Get Your Message Across with Story |
| 06 Nov | CHOA | CHOA Fall Conference Reception and Awards Evening |
| 07 Nov | CHOA | CHOA Fall Conference |