October 7th 2019 update to the Calgary Event Calendar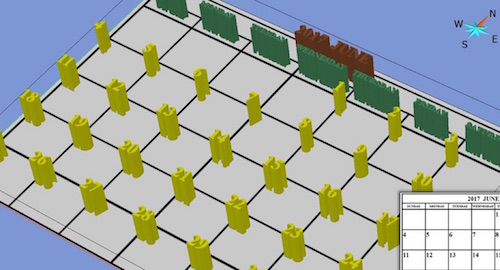 The Calgary Event Calendar has been updated on Monday 7th of Oct. 8 events have been added. The next update will be on Monday 14th Oct. See the Calendar.
Check events' webpages early to be sure to not miss important information such as early-bird registration fees or registration deadlines.
Associations update:
APEGA-Calgary branch: no change
CCA-Alberta: no change
CHOA: 2 new events
CSEG: no change
CSPG: 2 new events
CSUR: no change
CWLS: no change
ESfS: no change
Petroleum History Society: 1 new event
SPE-Calgary: 3 new events
Other: no change
Events added to the Calendar on Monday 7th of October:
| | | |
| --- | --- | --- |
| 18 Oct | CHOA | Curtailment: Perspectives of a Witness and Oft-times Prognosticator |
| 22 Oct | CHOA | The state of the Canadian oil sands? |
| 22 Oct | SPE-Calgary | The Hidden Truth Behind Tubing Deployed Flow Control Devices in SAGD |
| 30 Oct | Petroleum History Society | The Carbon Tax |
| 20 Nov | CSPG | Using Multivariate Analysis to Optimize Development in Western Canadian Unconventional Resource Plays |
| 05 Dec | CSPG | Negative Emissions Technologies with Energy Production: Can Canada's Oil & Gas Industry Help Reverse Climate Change? |
| 18-19 Mar | SPE-Calgary | SPE Canada Unconventional Resources Conference |
| 18-19 Mar | SPE-Calgary | SPE Canada Heavy Oil Conference |