October 14th 2019 update to the Calgary Event Calendar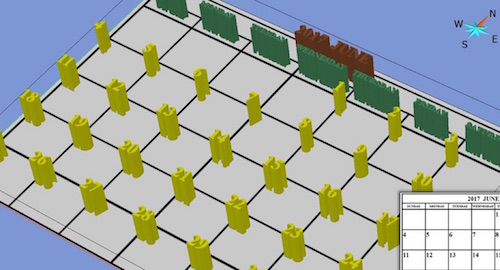 The Calgary Event Calendar has been updated on Monday 14th of Oct. 7 events have been added. The next update will be on Monday 21st Oct. See the Calendar.
Check events' webpages early to be sure to not miss important information such as early-bird registration fees or registration deadlines.
Associations update:
APEGA-Calgary branch: 1 new event
CCA-Alberta: no change
CHOA: no change
CSEG: no change
CSPG: 5 new events
CSUR: 1 new event
CWLS: no change
ESfS: no change
Petroleum History Society: no change
SPE-Calgary: no change
Other: no change
Events added to the Calendar on Monday 14th of October:
| | | |
| --- | --- | --- |
| 22 Oct | CSPG | Discrete Fracture Modeling with Different Fracture Drivers |
| 05 Nov | CSPG | The Sunset Prairie Formation: Insight on the Complexity of the Montney-Doig Boundary through the Integration of Sedimentology, Ichnology and Sequence Stratigraphy |
| 07 Nov | CSPG | "Foldastic" and "Faultastic" Deformation Features at the Base of the Lewis Thrust Sheet in the Kananaskis Area |
| 07 Nov | CSUR | Data & Data Analytics |
| 13 Nov | CSPG | Why Projects Fail |
| 27 Nov | CSPG | Subsurface Characterization Methods for Multilateral Closed-Loop Geothermal Systems. Case Study of Field Scale Technology Demonstration Project in Alberta, Canada |
| 05 Dec | APEGA-Calgary | Variances, Application, and Updates of Gas Code Regulation |