October 21st 2019 update to the Calgary Event Calendar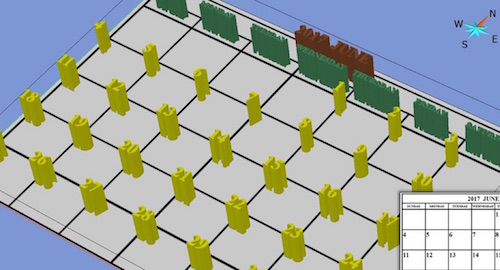 The Calgary Event Calendar has been updated on Monday 21st of Oct. 14 events have been added. The next update will be on Monday 28th Oct. See the Calendar.
Check events' webpages early to be sure to not miss important information such as early-bird registration fees or registration deadlines.
Associations update:
APEGA-Calgary branch: 1 new event
CCA-Alberta: no change
CHOA: no change
CSEG: 1 new event
CSPG: 3 new events
CSUR: 1 new event
CWLS: no change
ESfS: no change
Petroleum History Society: no change
SPE-Calgary: 8 new events
Other: no change
Events added to the Calendar on Monday 21st of October:
| | | |
| --- | --- | --- |
| 30 Oct | SPE-Calgary | SPE Course - Python Fundamentals for Petroleum Engineers and Geoscientists - Part 1/6 |
| 04 Nov | CSEG | The Link Between Static and Dynamic Reservoir Characterization |
| 06 Nov | SPE-Calgary | SPE Course - Python Fundamentals for Petroleum Engineers and Geoscientists - Part 2/6 |
| 13 Nov | SPE-Calgary | SPE Course - Python Fundamentals for Petroleum Engineers and Geoscientists - Part 3/6 |
| 15 Nov | SPE-Calgary | Data Science Camp |
| 19 Nov | SPE-Calgary | Drilling over 20 Wells into Bad Rock - Learnings from Failure |
| 20 Nov | SPE-Calgary | SPE Course - Python Fundamentals for Petroleum Engineers and Geoscientists - Part 4/6 |
| 21 Nov | APEGA-Calgary | Application of DNA Sequencing Technology in the Oil and Gas Industry |
| 21 Nov | CSPG | CSPG Course - Geology of Wine Tasting |
| 21 Nov | CSUR | Understanding and Quantifying Vertically Heterolithic Permian Basin Source Rock Reservoirs for Improved Completion Efficiency |
| 26 Nov | CSPG | Jen Russel-Houston - An Energetic Leader |
| 28 Nov | SPE-Calgary | SPE Course - Python Fundamentals for Petroleum Engineers and Geoscientists - Part 5/6 |
| 04 Dec | SPE-Calgary | SPE Course - Python Fundamentals for Petroleum Engineers and Geoscientists - Part 6/6 |
| 11 Dec | CSPG | Heavy Oil/Oil Sands Division Holiday Social |