October 28th 2019 update to the Calgary Event Calendar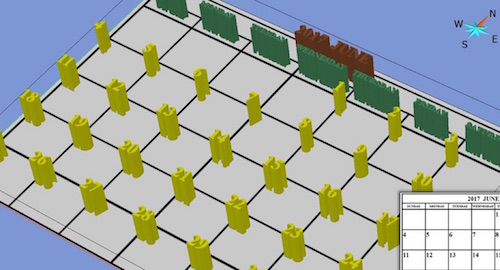 The Calgary Event Calendar has been updated on Monday 28th of Oct. 10 events have been added. The next update will be on Monday 4th Nov. See the Calendar.
Check events' webpages early to be sure to not miss important information such as early-bird registration fees or registration deadlines.
Associations update:
APEGA-Calgary branch: no change
CCA-Alberta: no change
CHOA: 2 new events
CSEG: 1 new event
CSPG: 2 new events
CSUR: 2 new events
CWLS: no change
ESfS: no change
Petroleum History Society: no change
SPE-Calgary: 3 new events
Other: no change
Events added to the Calendar on Monday 28th of October:
29 Oct
CSEG
Modeling SRV via Integration of RTA and Microseismic Analysis
06 Nov
CHOA
CHOA Course - In-situ Reserves and Resources Fundamentals Course
06 Nov
CHOA
Fundamentals of Geomechanics in Thermal Operation
15 Nov
CSPG
Description of the first unequivocal dinosaur trackway from the Horseshoe Canyon Formation near Morrin, AB
19 Nov
CSUR
Parent - Child Event (Inter-Wellbore Communication)
26 Nov
CSUR
Duvernay Breakfast Event
27 Nov
CSPG
CSPG YP Networking Event
17-19 Jan
SPE-Calgary
SPE-Calgary 5th Annual Friends & Family Ski Trip
21 Jan
SPE-Calgary
Enhancing Fluid Recovery in Shales: Why Pores less than 10nm Matter?
11 Feb
SPE-Calgary
Enhanced Oil Recovery (EOR) for Unconventional Reservoirs: The Next Big Thing?