February 17th 2020 update to the Calgary Event Calendar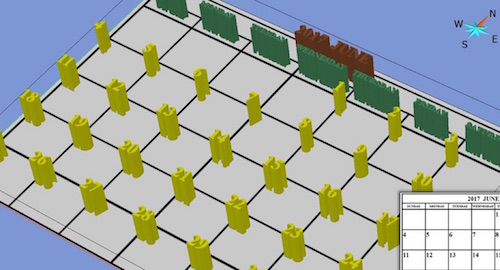 The Calgary Event Calendar has been updated on Monday 17th of Feb. 12 events have been added. The next update will be on Monday 17th of Feb. See the Calendar.
Check events' webpages early to be sure to not miss important information such as early-bird registration fees or registration deadlines.
Associations update:
APEGA-Calgary branch: 2 new events
CCA-Alberta: no change
CHOA: no change
CSEG: no change
CSPG: 9 new events
CSUR: no change
CWLS: no change
ESfS: no change
Petroleum History Society: no change
SPE-Calgary: 1 new event
Other: no change
Events added to the Calendar on Monday 17th of February:
| | | |
| --- | --- | --- |
| 20 Feb | CSPG | Alberta No. 1: A conventional deep geothermal project in NW Alberta |
| 20 Feb | CSPG | How to Get Past the Screening Process and Resume Review |
| 25 Feb | CSPG | Data Science Panel |
| 04 Mar | CSPG | Geomechanical Effects in Thermal Applications and Why is it Important |
| 11 Mar | CSPG | Permeability Logs from Machine Vision |
| 12 Mar | CSPG | Special topics in natural fracture development: expansion seams and hybrid fractures |
| 18 Mar | SPE-Calgary | Bitumen Beyond Combustion |
| 24 Mar | APEGA-Calgary | The Science Behind Trust: Move Your Team Forward, Increase Effective Communication, Respect and Trust in The Workplace |
| 26 Mar | CSPG | Direct estimation of SAGDable volumes from geological models using oilsands net pay connectivity criteria for ranking and planning |
| 26 Mar | CSPG | Climate Change: Current Politics, Sociology and Science |
| 02 Apr | CSPG | The Geometry of Hydrocarbon Fields in Fold and Thrust Belts, with Analogues from the Western Canadian Cordillera |
| 21 May | APEGA-Calgary | Leading Effective Meetings |