February 24th 2020 update to the Calgary Event Calendar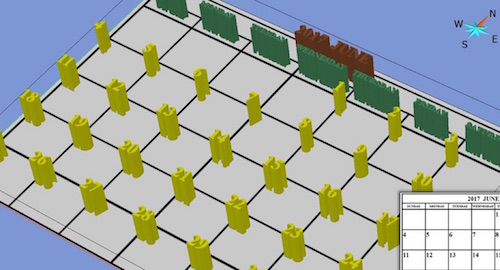 The Calgary Event Calendar has been updated on Monday 24th of Feb. 9 events have been added. The next update will be on Monday 2nd of Mar. See the Calendar.
Check events' webpages early to be sure to not miss important information such as early-bird registration fees or registration deadlines.
Associations update:
APEGA-Calgary branch: 6 new events
CCA-Alberta: no change
CHOA: no change
CSEG: 1 new event
CSPG: no change
CSUR: 1 new event
CWLS: no change
Petroleum History Society: 1 new event
SPE-Calgary: no change
Other: no change
Events added to the Calendar on Monday 24th of February:
| | | |
| --- | --- | --- |
| 26 Feb | Petroleum History Society | Luncheon with speaker John Snow, First Nations Leader and Educator on Indigenous Participation – Or Not – In the Petroleum Industry |
| 11 Mar | APEGA-Calgary | APEGA Information AM Session: Draft Practice Standard | Relying on the Work of Others and Outsourcing |
| 11 Mar | APEGA-Calgary | APEGA Information PM Session: Draft Practice Standard | Relying on the Work of Others and Outsourcing |
| 12 Mar | APEGA-Calgary | APEGA Information PM Session: Draft Practice Standard | Relying on the Work of Others and Outsourcing |
| 25 Mar | CSEG | Crustal Fluids, Friction and Faults: What can we learn from injection-induced earthquakes? |
| 26 Mar | CSUR | Two geological presentations: one on the Lower Triassic Montney Formation, one on the Sunset Prairie Formation. |
| 31 Mar | APEGA-Calgary | APEGA Information AM Session: Draft Practice Standard | Relying on the Work of Others and Outsourcing |
| 31 Mar | APEGA-Calgary | APEGA Information PM Session: Draft Practice Standard | Relying on the Work of Others and Outsourcing |
| 01 Apr | APEGA-Calgary | APEGA Information AM Session: Draft Practice Standard | Relying on the Work of Others and Outsourcing |